ANCEL FX3000 OBD2 ABS Oil Service BMS EPB SAS Reset Professional Scanner
US Free Shipping. Order in the next
[totalHours] hours %M minutes
to get it between and
DESCRIPTION
ANCEL FX3000 that is an upgraded version of the FX2000 boosts cost-effective and powerful diagnosis features. This scan tool supports full OBD II test modes on the engine system and reads & clears codes on Transmission/ABS/SRS (Airbag), and the live data stream in a graph for these 4 systems is available. What's more, it also features 5 advanced functions: Oil Lamp Reset, EPB Release, SAS Calibration, ABS Reset and Battery Registration. It is capable of helping automobile DIYers and professional mechanics diagnose and maintain their vehicles more efficiently and profitably.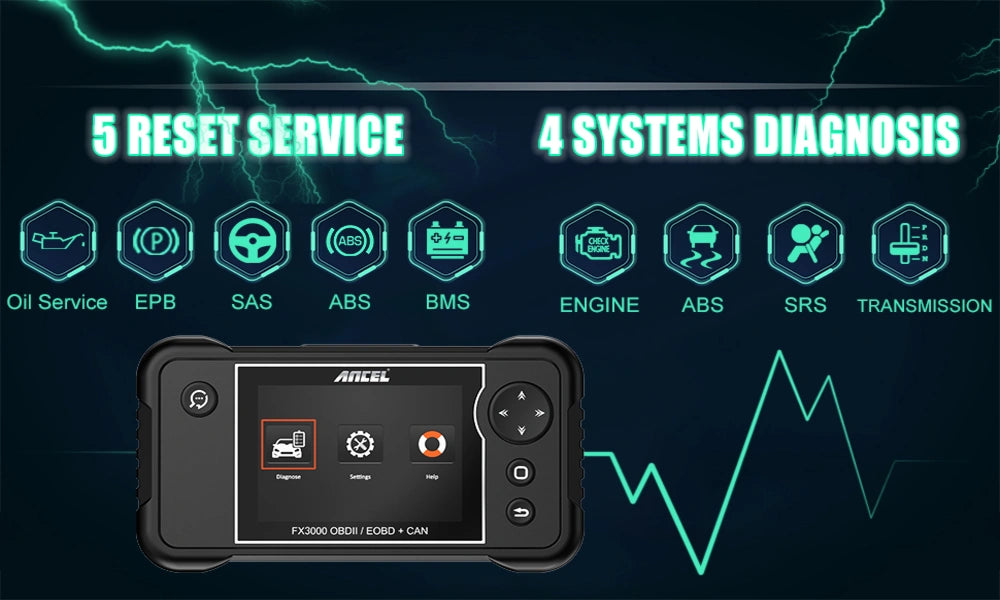 Why ANCEL FX3000 is a must-have diagnostic scan tool?
Works on most from 1996 US-based, 2002 EU-based, 2005 Asian-based or newer OBD II & CAN domestic or import vehicles.

Features 5 reset functions: Oil light reset, EPB reset, ABS reset, SAS reset, BMS reset.

Supports 4 main systems diagnosis: Engine, Transmission, ABS, SRS(Airbag); reads and clears error codes, turns off the warning lights related and provides enhanced data stream, etc.

Designed with full 10 OBD II test models; graph, record, and replay data in full color.

Retrieves generic (P0, P2, P3, and U0) and manufacturer specific (P1, P3, and U1) codes; built-in DTC library.

Retrieves vehicle information (VIN, CIN, and CVN); advanced On-Board monitoring and EVAP system test.

Views freeze frame data and I/M readiness monitor status; displays live PCM data stream and O2 sensor test data.

Lifetime free upgrade and print online via PC.
ANCEL FX3000 Four System Diagnostic
Engine System: This scan tool helps you read fault codes and shows DTC definition to tell you what the problem is, and clear the error, turn off the MIL(Malfunction Indicator Light). Also, you can view live data stream, easily and fast find out the cause of engine system error before sending your vehicle to a repair shop, save time and money.

Transmission System: If the automatic transmission warning light is on, FX3000 code reader will access and communicate with the transmission to tell you the running status of the sensors, read the error, turn off the warning light and read the live data stream, so you'll know what is wrong exactly with the transmission system.

Anti-lock Brake System(ABS): FX3000 has the ability to retrieve ABS fault codes and tell you what the problem is through a visual inspection of all brake components, and then clear the codes. It also allows you to monitor and diagnose the operating conditions of the ABS to ensure that the repairs are effective and complete.

Supplemental Restraint System(SRS): It's a non-negligible signal that the SRS light is on, which means the safety system isn't working at 100% and maybe the airbag is disabled. This scanner can check the errors and clear the codes, view real-time live data to monitor the SRS run status, and turn off the warning light. (CAN NOT reset the SRS module).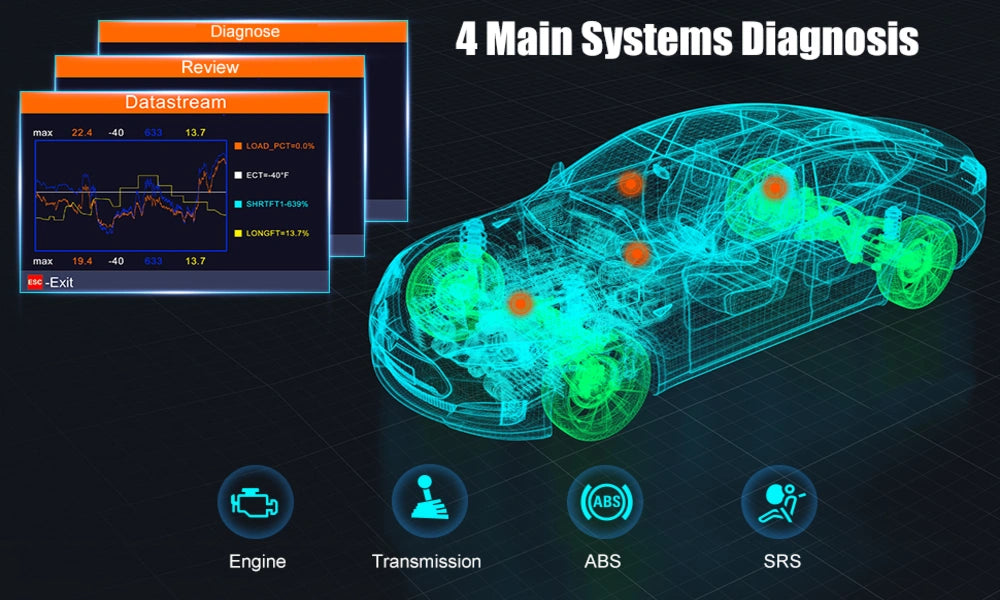 ANCEL FX3000 Support Special Functions
Oil Light Reset: This diagnostic tool performs reset for the Engine Oil Life system which calculates an optimal interval of the oil change on the base of the vehicle driving conditions and climate. You need to reset the engine oil life to 100% after oil change every-time.

Steering Angle Sensor (SAS) Calibration: When the ESC (electronic stability control) light is on, it can diagnose and allow you to reset the SAS after an alignment is performed or parts in the steering system are replaced. The fault memory of the steering angle sensor will be cleared automatically once the SAS calibration completed.

Electric Parking Brake (EPB) Reset: FX3000 scan tool is used to release the rear electric parking brake unit when replacing rear pads or discs so that the caliper piston can be moved back. It can also clear codes and turn off the EPB light when the replacement is done.

Anti-lock Braking System (ABS) Reset/Auto Bleed: When the indicator light of the ABS is lit on your vehicle and needs to be reset, FX3000 can trace down the cause which triggered the indicator light of the anti-lock brakes, read and reset the codes. If it tells you what parts need to be replaced on the brakes, you can reset the brake indicator after replacing or repairing.

Battery Registration: FX3000 allows you to perform a reset on the vehicle battery for clearing the fault information to re-match the new battery into ECU once you replace the battery.
ANCEL FX3000 Languages Supported
English, French, Spanish, German, Russian, Italian, Portuguese, Polish
ANCEL FX3000 Supported Car Model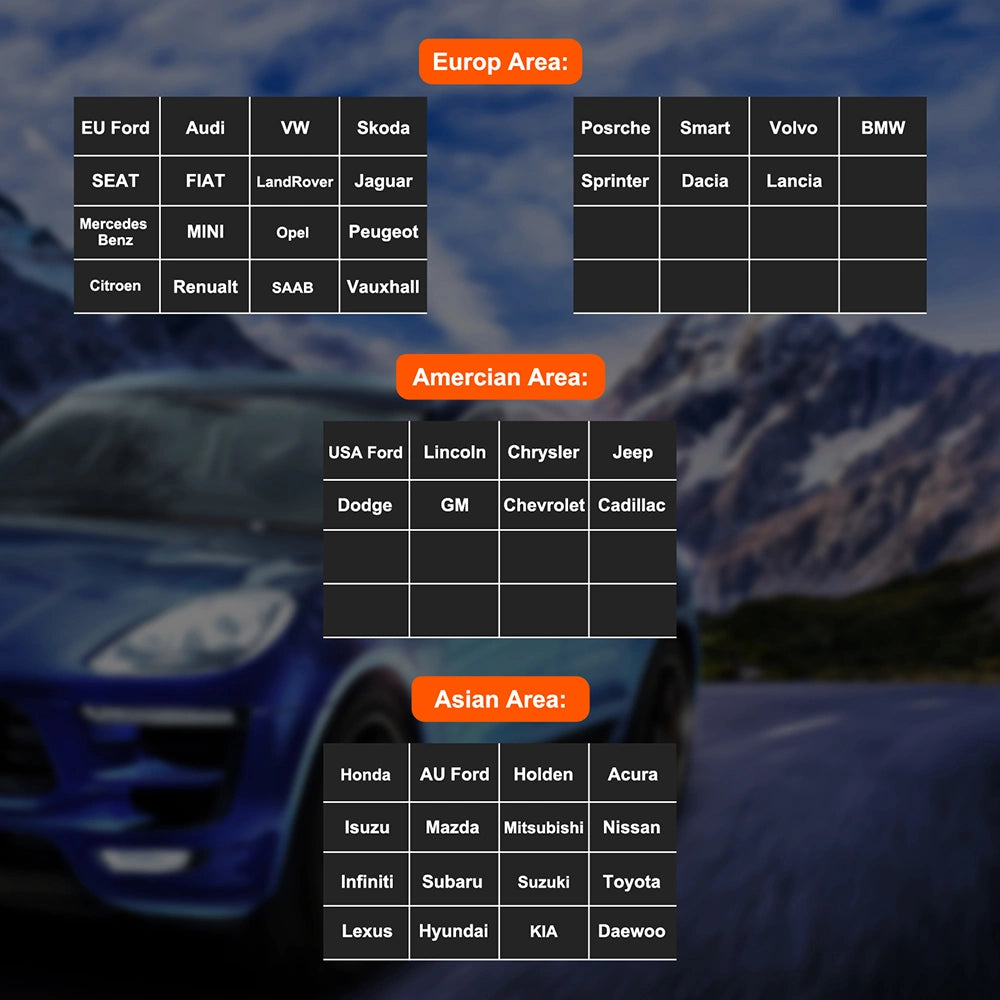 ANCEL FX3000 Special Function Support Car Model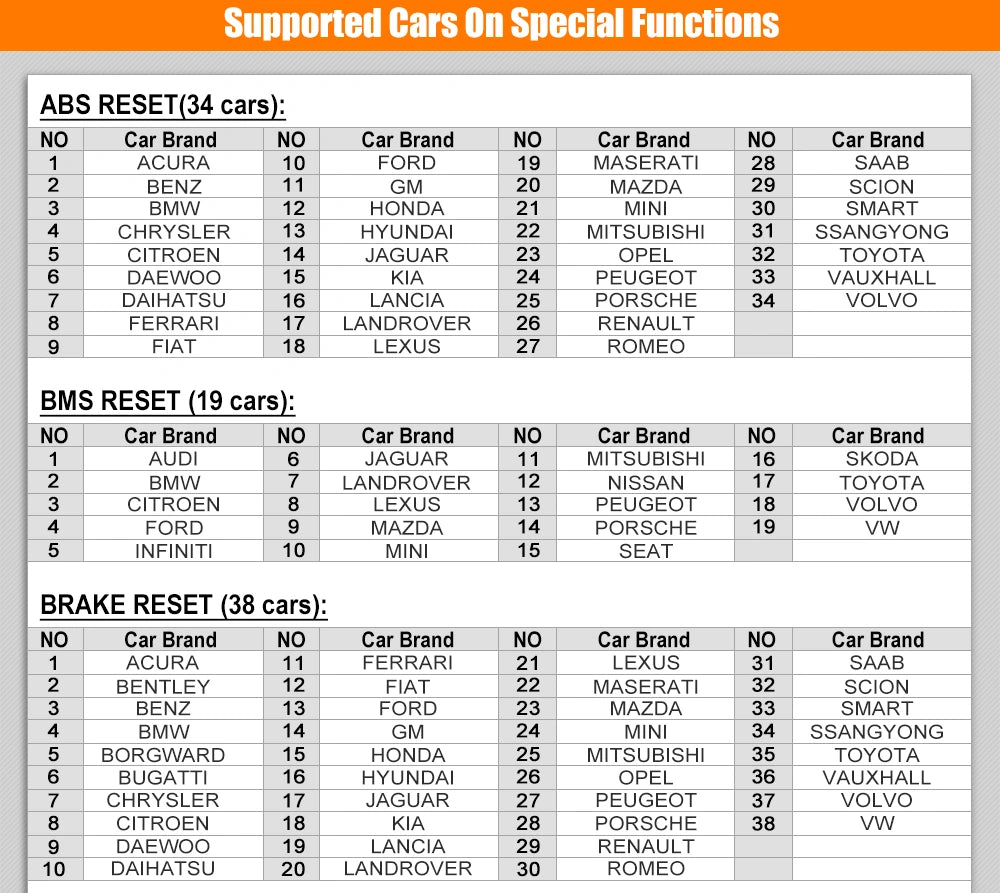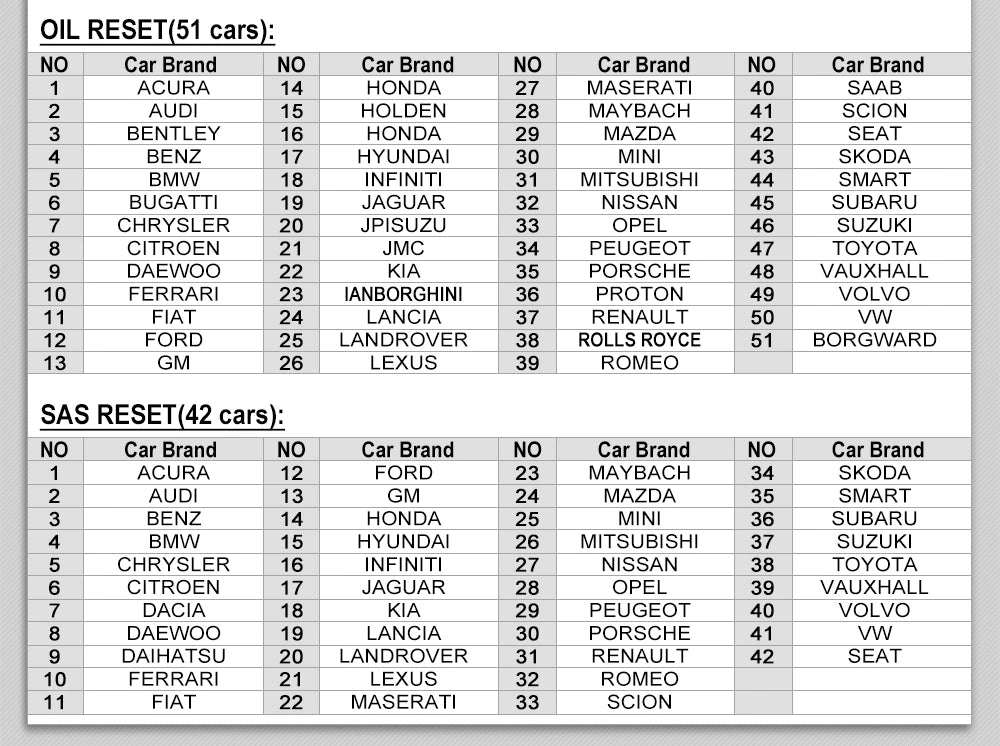 ANCEL FX3000 Update Step
There are two methods to update the device. We recommend method 2 ( Via TF card)which is more accessible than method 1(Via USB cable).
Update client software system requirement use WIN XP, 7, 8, 10 laptop.

Go to Ancel official web and download FX3000 client software, then install software on your laptop.

Open client software and input machine S/N number.

After the S/N is entered select update and enter following user information and click submit.

The Register code can found from machine screen menu "help-tool information".

Insert TF card into laptop and open client software ,choose all upgradable software, enjoy new software.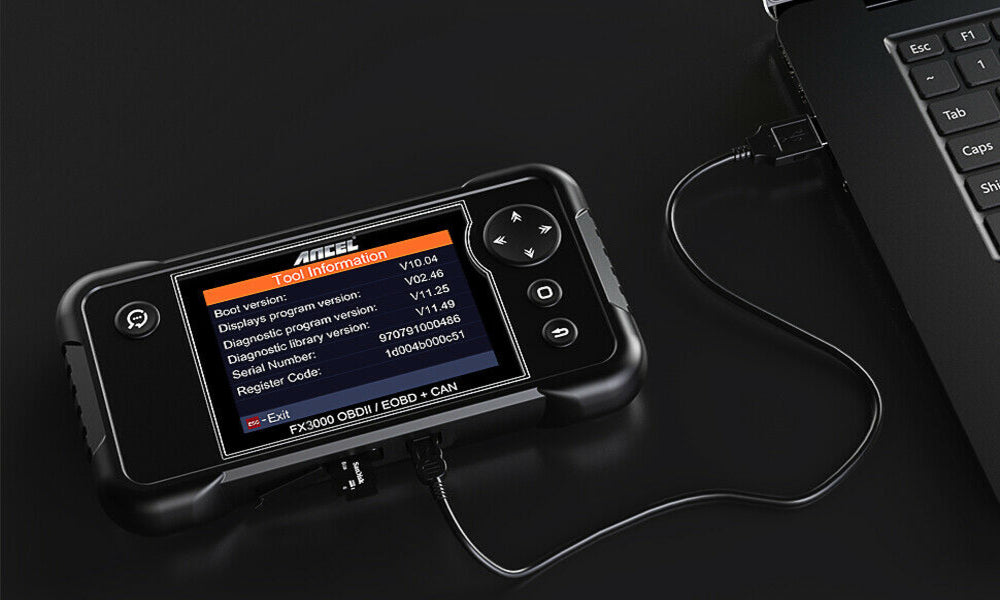 Package List
1 x ANCEL FX3000

1 x OBD2 Cable

1 x User Manual

1 x USB Cable

1 x Card Reader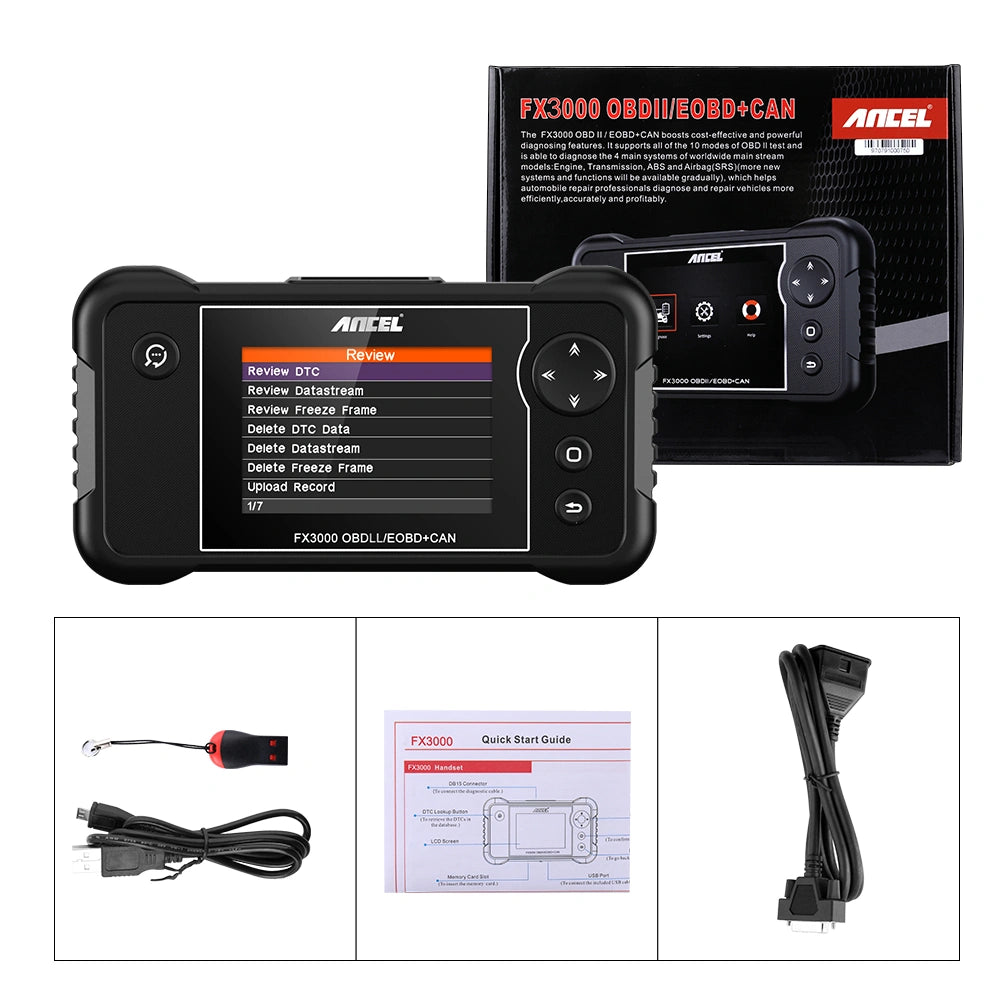 Does Ancel FX3000 support a 2018 VW Tiguan SEL 4Motion SUV? If not, what models do support my vehicle? Thank you

Ancel FX3000 can't support a 2018 VW Tiguan SEL 4Motion SUV. Launch 123i can support it.Launch 123i: https://bit.ly/3mebW2O

Will this read check engine light in 2017 Chevy 1500?

ANCEL FX3000 cannot read check engine light in 2017 Chevy 1500. Please tell us your budget and we will recommend other scanners for you.
Erg goed
Alleen de bezorging door dpd erg slecht mijn pakket werd neer gelegd benden in de onder portaal van 88 woning en werd mijn later door een medebewoner aan gereikt. lag daar gewoon onder een bank neer gegooid sorry maar vindt dit niet wenselijk.
Met een vriendelijke groet,
Dirk Loenen